"Shadows In The Night" sarà pubblicato il 3 febbraio 2015.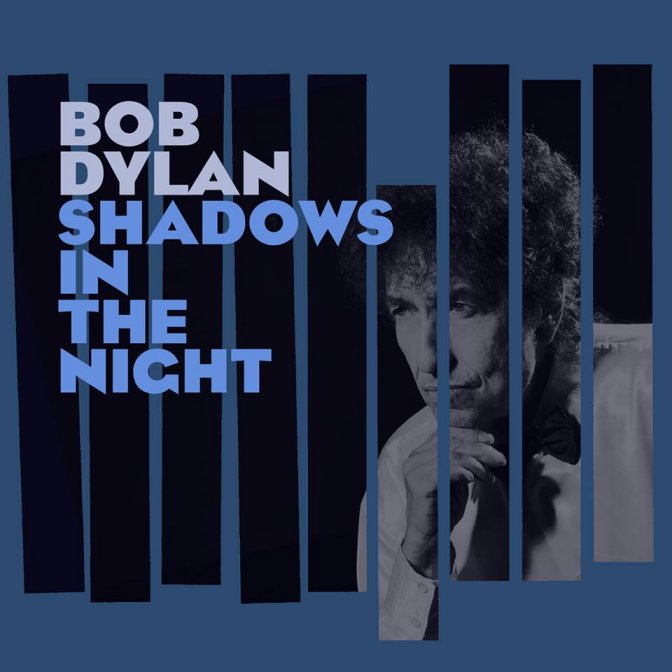 La tracklist dell'album:

1. I'm A Fool To Want You - (J. Wolf / Herron / Frank Sinatra)

2. The Night We Called It A Day - ( Matt Dennis / Tom Adair) 1941

3. Stay With Me - (Jerome Moross and Carolyn Leigh)

4. Autumn Leaves - (Joseph Kosma / Jacques Andre Marie Prevert / Jonnhy Mercer)

5. Why Try to Change Me Now - (Joseph Mccarthy Jr. / Cy Coleman)

6. Some Enchanted Evening - (words Oscar Hammerstein II / music Richard Rodgers)

7. Full Moon And Empty Arms (Jerome Moross and Carolyn Leigh)

8. Where Are You? - (Peter de Angelis / Robert Marcucci)

9. What'll I Do - (Irving Berlin) 1924

10. That Lucky Old Sun - (music by Beasley Smith / words by Haven Gillespie)
STAY WITH ME
(Jerome Moross and Carolyn Leigh)
from the ucoming album "Shasdows In THe Night"

Should my heart not be humble, should my eyes fail to see,
Should my feet sometimes stumble on the way, stay with me.
Like the lamb that in springtime wanders far from the fold,
leave the darkness and the frost, I get lost, I grow cold.
I grow cold, I grow weary, and I know I have sinned,
And I go seeking shelter and I cry in the wind.
Though I grope and I blunder and I'm weak and I'm wrong,
Though the road buckles under where I walk, walk along.
Till I find to my wonder every path leads to Thee,
All that I can do is pray, stay with me,
Stay with me.

RESTA CON ME
(Jerome Moross and Carolyn Leigh)
dal prossimo album "Shasdows In THe Night"

traduzione di Mr.Tambourine

Se il mio cuore non è umile, se i miei occhi non rieuscono a vedere,
Se i miei piedi a volte inciampano sulla strada, stai con me.
Come l'agnello che in primavera vaga lontano dal gragge,
Lascia il buio e il gelo, mi perdo, ho freddo.
Il mio freddo cresce, la stanchezza cresce, e so che ho peccato,
E io vado in cerca di un rifugio e io urlo nel vento.
Anche se a tentoni e gaffe e sono debole e mi sbaglio,
Anche se la strada cede dove io cammino, vaso avanti.t
Finchè trovo miracolosamente ogni sentiero che conduce a te,
Tutto quello che posso fare è pregare, resta con me,
Resta con me.
MASSIMO BUBOLA IN CONCERTO
"IL TESTAMENTO DEL CAPITANO TOUR "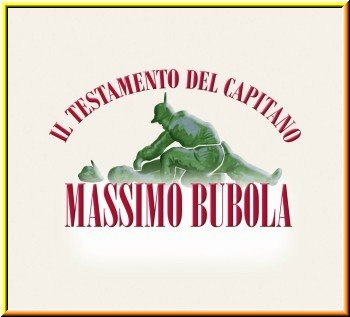 LE DATE DEI PROSSIMI LIVE
(info, orari, prenotazioni e indirizzi su www.massimobubola.it )

13 DICEMBRE LEGNAGO (VR) - TEATRO SALIERI ORE 21.00

20 DICEMBRE SETTIMO TORINESE (TO) - SUONERIA LA CASA DELLA MUSICA ORE 21.00